Placing your order online
To place and order select "New Order" from the Quicks Links toolbar or under the My Account menu > Quotes & Orders > Add New

This will display the following screen

The process is simple...
Enter your order number in the Your Reference field
Select either Delivery or Pick up
Enter delivery details * Tip if you have entered these detail before simply click on the button and the address field will populate with the selected details
Select the Date and approx time you want the goods delivered.
Add items to the order. There are multiple ways you can add items

Add all items from a document you have created (Quotes for your clients)
Add all or selected items from one of yuor templates
Select an item from our product catalogue

Submit the order
Once submitted you are able to view the order in the Quotes & Orders section, at first the order will show in the Processing Tab while it is being placed in our system and once this is completed you will find it under the Orders Created Tab.
** Please note that this order is not simply sent as an email it is entered directly into our system for processing.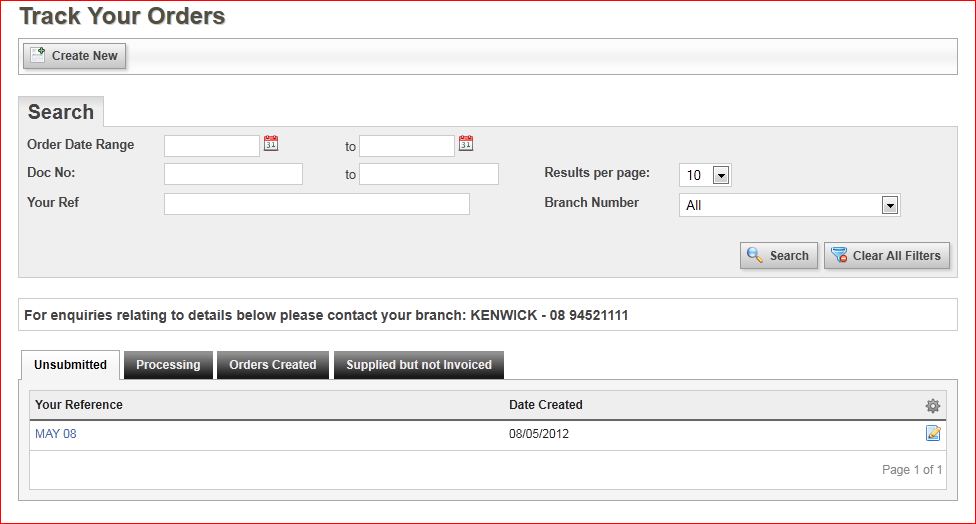 Of course if you want to build your order you are able to save it and come back at any time to complete and submit at your lesuire.